The Electrostatic Precipitator Specialists
Precipitator Technologies (Preciptech) is an engineering solution provider to all industries that operate electrostatic precipitators throughout the world. We provide complete services including inspections, audits, training, replacement part supply, upgrade parts supply, maintenance, and site supervision to keep you running smoothly. Our capabilities include process engineering, electrical engineering, structural engineering, project management, site management, and 3D CAD design.

Precipitator Technologies is an Australian company with offices on both the east and west coast of Australia. Our combined experience of over 75 years in electrostatic precipitators makes Precipitator Technologies one of the most experienced companiesin our field.

Our aim is to improve the performance of your electrostatic precipitator either through upgrading components to the latest benchmark technologies, or simply by making your current arrangement work the way it was designed. Whatever your need, PrecipTech has the knowledge and experience to deliver.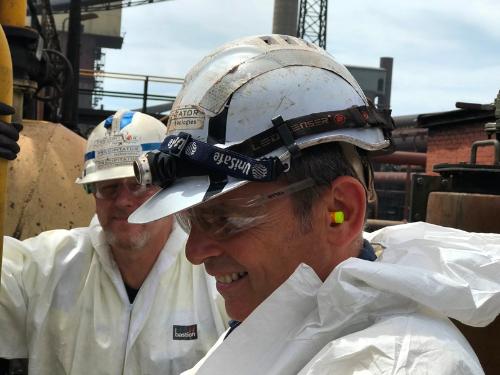 "The most professional and well organised crew that I have come across"
- Electrical Engineer Nyrstar
"We have set a new Safety benchmark for this size outage ...We have hit the schedule early...Sincere appreciation to all of you from myself personally, and also on the behalf of the management and staff"
- Outages Superintendent BHP
"Thanks to everyone at Preciptech for a professional and high-quality project. The fact that we completed the job without any safety incidents and a day ahead of the program is a great credit to all of you."
- Liberty Onesteel Project Manager